If Life Is Multiple Choice, Fleetwood Is All the Above.
Fleetwood life is about more. More time with family. More places to explore. More room for all of life's mementos. And thanks to the Freedom Bridge from Fleetwood – and its integration into the industry's most advanced chassis by Freightliner – our Class A Diesel lineup gives you more reasons than ever to load up and go. With the Freedom Bridge's increased storage and strength capabilities, your family can expect better handling on the road, a stronger foundation for more miles on the road, and intelligent design that provides room for whatever comes your way.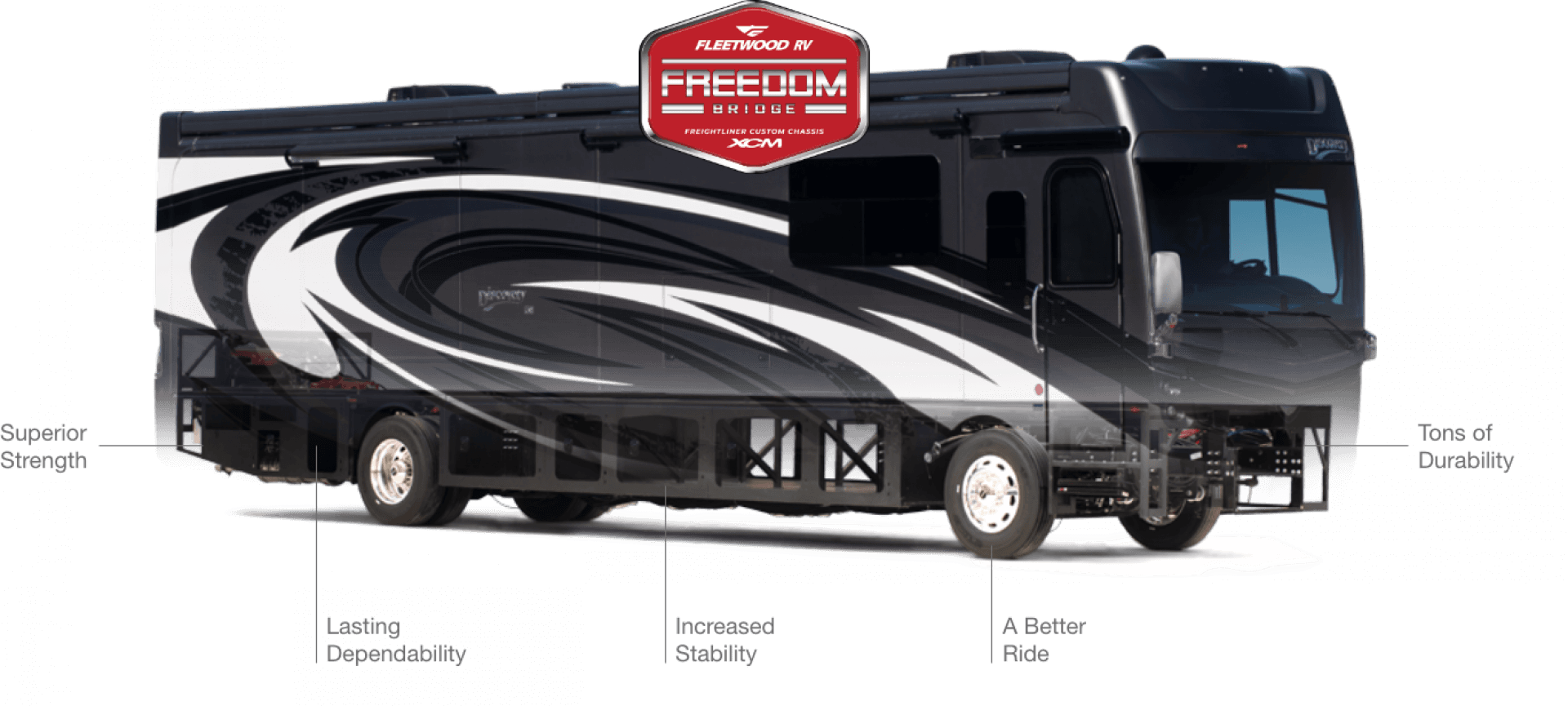 More Family
The Freedom Bridge's superior strength means you can feel confident taking your whole family on vacation. Not only can the Bridge handle real traffic, it's built to withstand all of your family's foot traffic, too.
More Mementos
The increased storage space that's built into the Freedom Bridge allows you to take along the items you want on the road. No more sacrificing one necessity for another or deciding you can't pick up that cool souvenir.
More Miles
The Bridge was designed to endure the open road for more miles than ever before. Its reinforced structure lets you head to the mountains, down to the coast, through twisting valleys, and right back home again.
More Peace of Mind
Integrated into Freightliner's XCM chassis to form a solid foundation for our Class A Diesels, the Freedom Bridge is able to deliver more stability. Plus, you'll also have support through Freightliner's Oasis service network.